Our StarLite product is ideal for organizations that are looking to establish the most efficient, reliable, and cost-effective WAN that supports multiple sites wherever they are located, and whatever networking they require.
A StarLite VSAT unit is located at each remote site, providing two-way data communications between a company's data center and its remote offices. If the data center is located at a different premise than our Master Earth Station, a back-haul link using leased line or radio link can be used.
Our StarLite product effectively supports data-intensive applications and at the same time provides excellent response times for interactive applications. Capacity can be easily allocated to remote sides ensuring optimum response times for remote applications.
The StarLite has been optimized for a wide range of business applications including:
LAN internetworking

Point-of-sale / credit authorizations

Automated Teller Machine transactions

Client/server applications

Multimedia (video and audio) applications

Centralized host system

Inventory Control

SCADA

Financial transactions

Batch / file transfer

IP interconnections

Internet / intranet

The VSAT unit for the StarLite comes with a set of integrated serial ports that can be configured to support a variety of protocols, including the TCP/IP and PPP for Ethernet connection, as well as X.25, SDLC, Telnet, BSC, and dozens of additional legacy protocols.
For organizations that require LAN internetworking, we can provide a special StarLite VSAT unit with an integrated 10-BASET RJ-45 port that provides Ethernet bridging or IP routing capabilities.
Our StarLite product supports an optional automatic dial-up modem link to the Master Earth Station. This feature is ideal for organizations that require the highest uptime. Our VSAT unit can trigger a modem call to the Master Earth Station to resume the network connection over regular telephone line until the VSAT link is back online.
All of these features are available only at our StarLite VSAT product.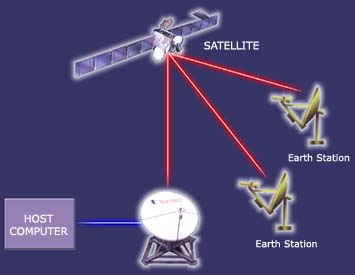 | | |
| --- | --- |
| Technical Specifications | |
Data Rates
Asynchronous
: up to 19.2 kbps
Synchronous
: 1.2 - 64 kbps (Standard rates)
LAN Ethernet
: 10 Mbps
Ports
Maximum up to 32 DB25 ports with multiport card option
Interfaces
Data
: RS-232
LAN Ethernet
: UTP, RJ45
Portocol Support
Ethernet (10Mbps)
Transparent Bridging SCLC (PU4-PU2, PU4-PU4)
SDLC to Token Ring
X.25
BSC 3270
TINET
Bit and Byte Transparent
HASP
Frame Transparent
X.3/X.28 PAD
Broadcast
Specialized Protocols
Bit Error Rate
1x10-7 - at threshold
1x10-9 - typical